This page shows trends for broken link incidence across sites submitted to the online demo. Types of broken links detected include:
Traditional 404 Not Found pages
Missing images in HTML
Missing background images in CSS
Broken links in PDF and Office documents
Pages with Broken Links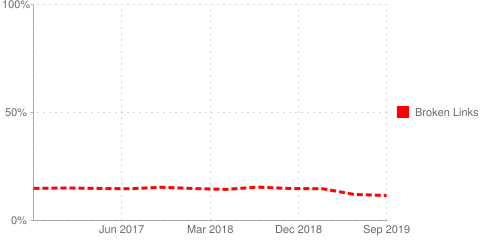 SortSite is a whole-site link checker. It finds broken links and missing images in HTML, PDF, CSS and Office documents.
Note: Data is anonymized and aggregated to show averages. No site specific data is ever shown.